The Flynns Go Fourth: Part 1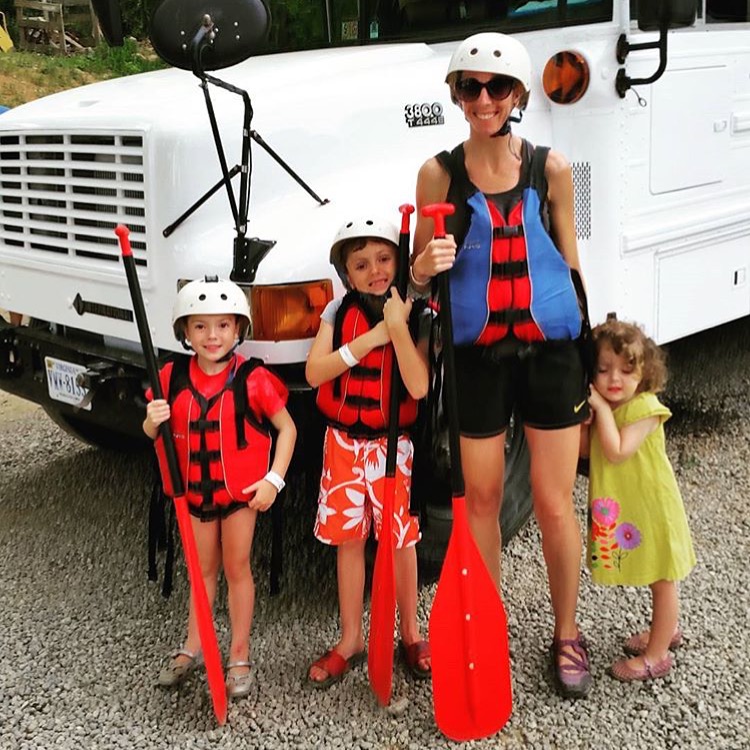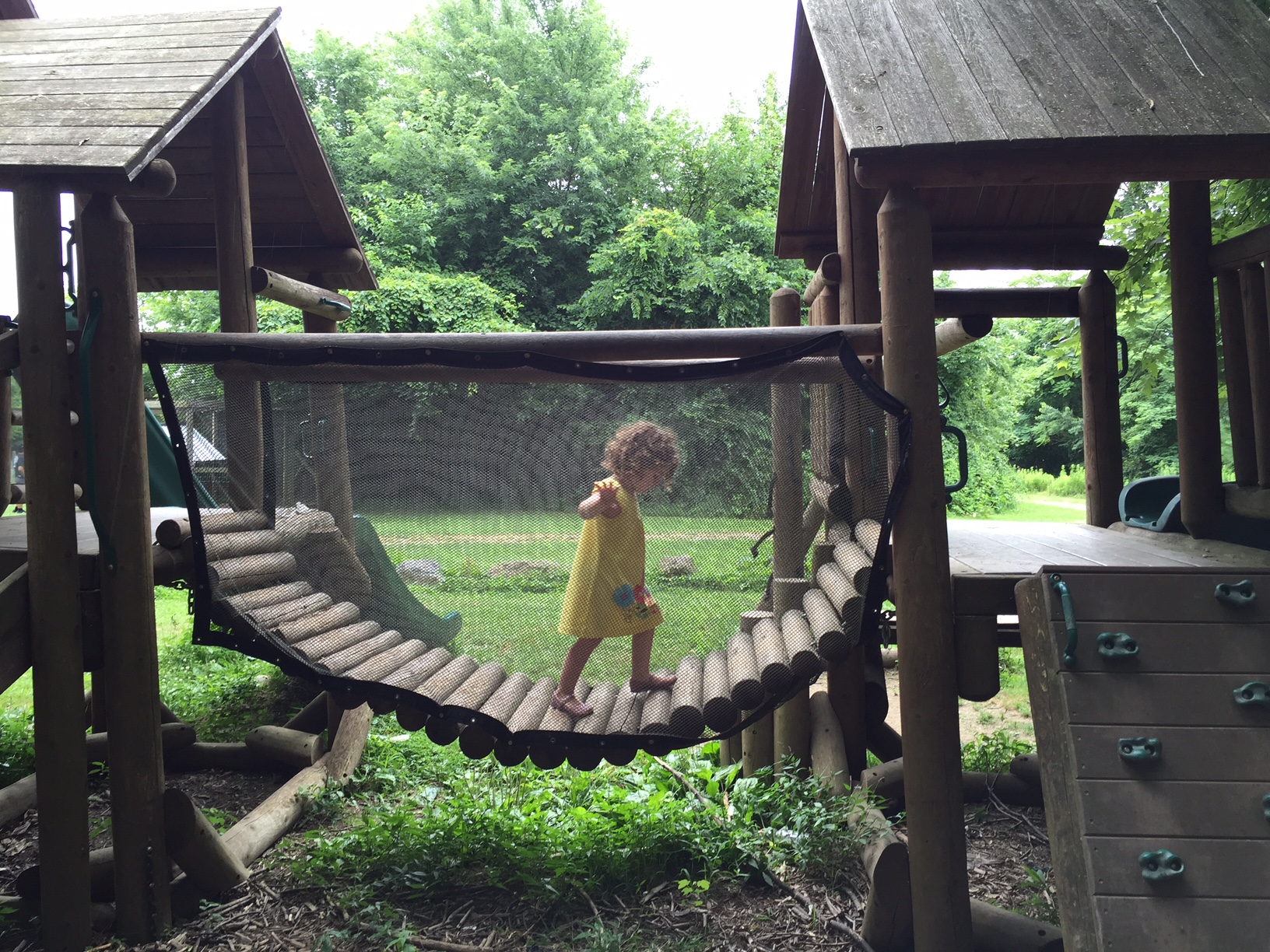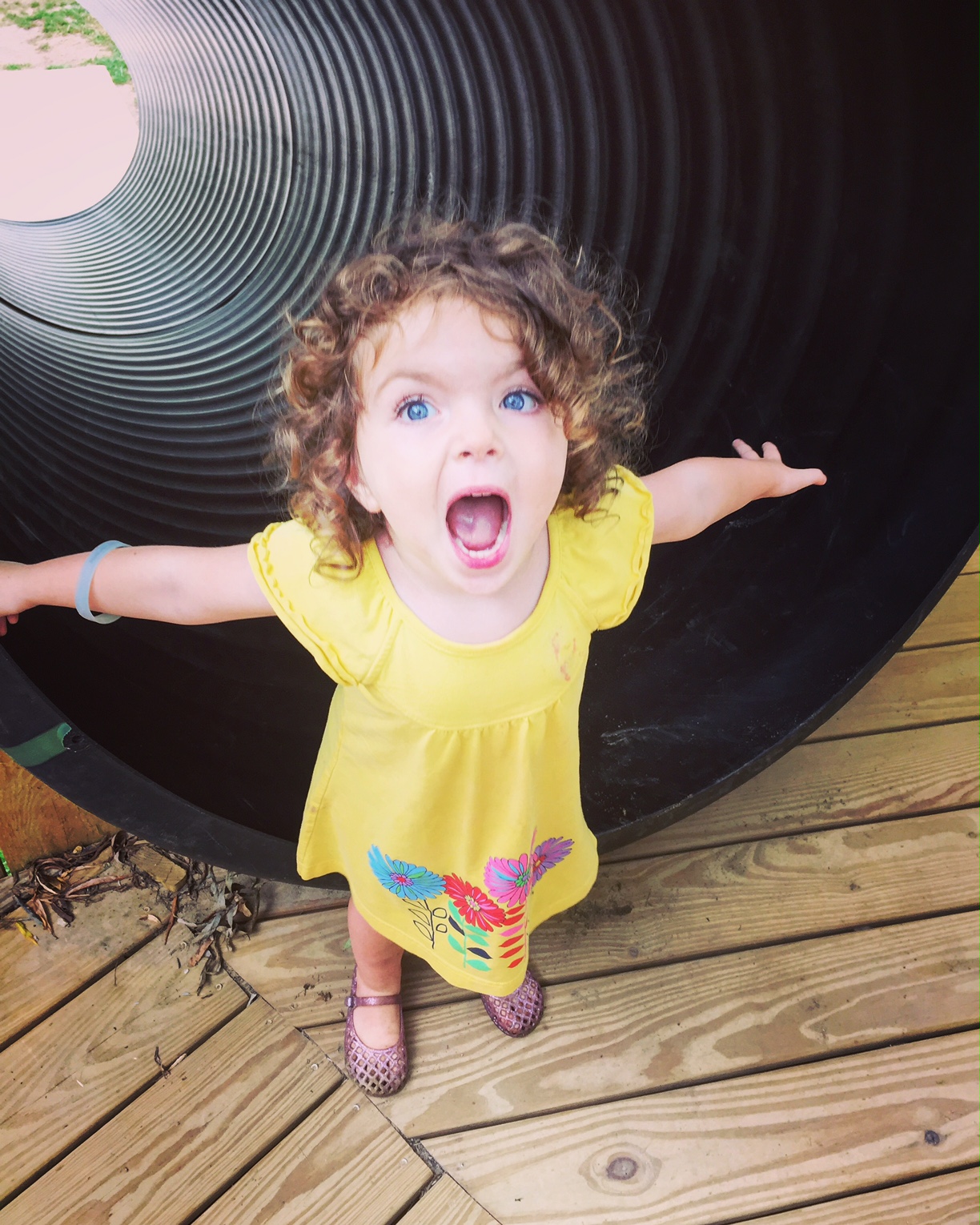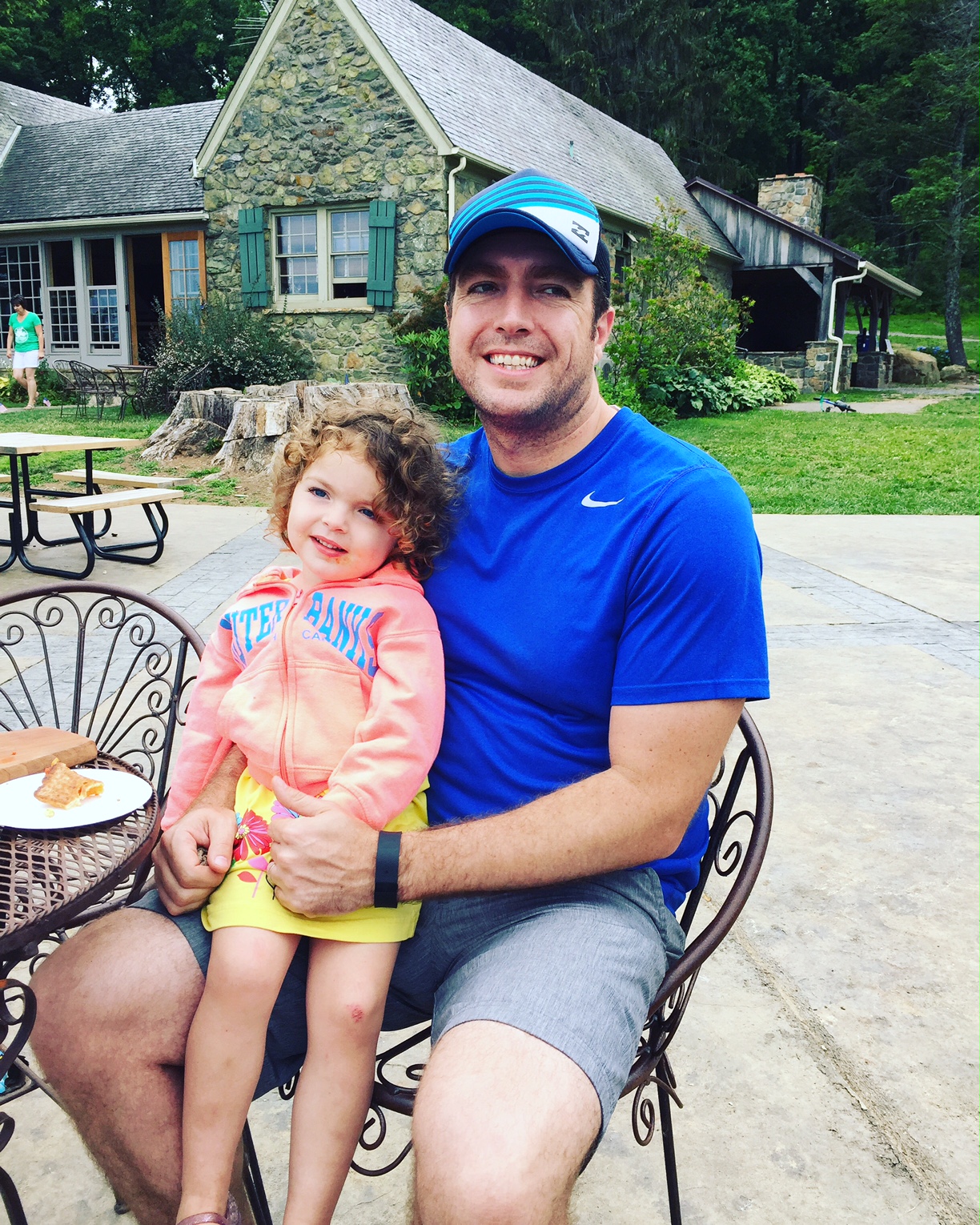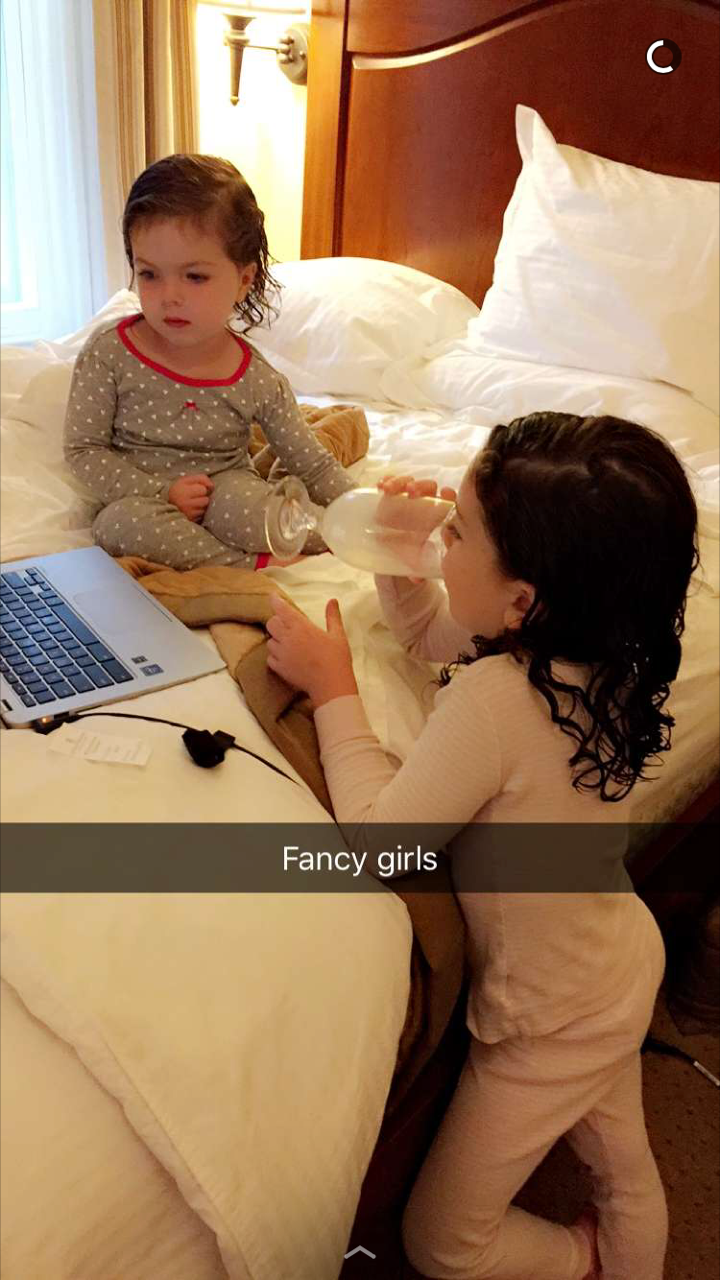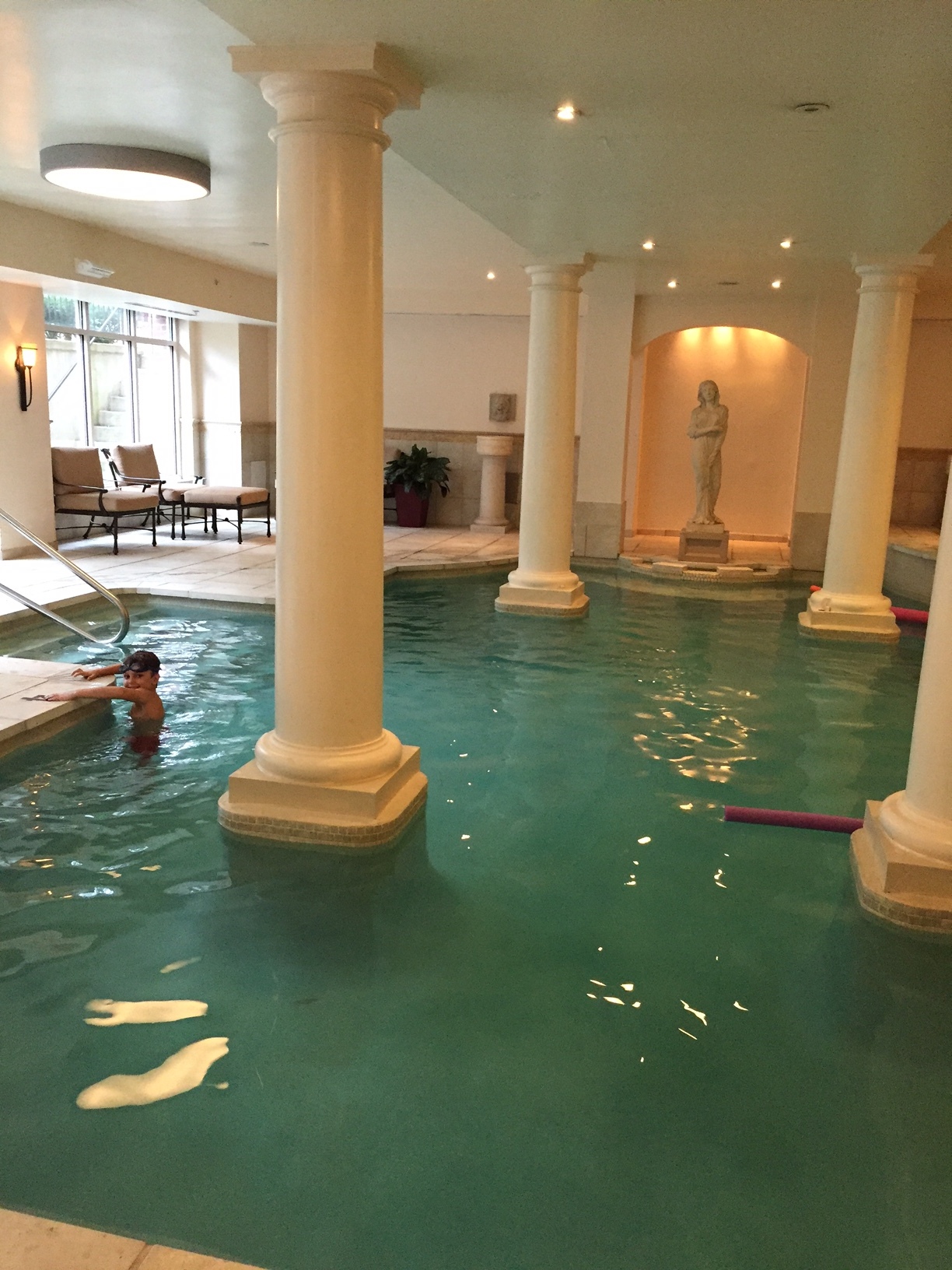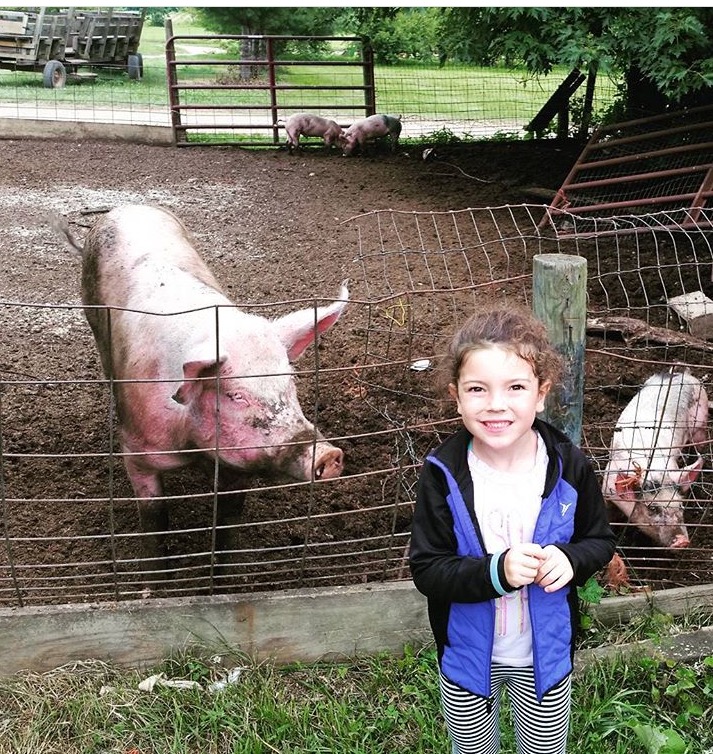 With a summer packed with triathlons (for me) and swim meets (for the kids), getting away for some family time has seemed like an impossibility. But when Mark secured a five-day weekend over Fourth of July--and we didn't have much on the schedule--we took it as a sign to hit the road.
Where to? Thanks to our friends at Go Blue Ridge Travel, we had an action-packed weekend planned to discover the Shenandoah Valley. Particularly, we were going to hop around on a scavenger hunt of sorts, checking activities off of the family-focused Bucket's Buddy Adventure Game.
First stop: Harpers Ferry Adventure Center in Purcellsville, Virginia. A popular spot for weekend tubers (definitely the thing to do over the fourth of July weekend!), they also offer white water rafting, zip lining, and a ropes course. The setting is absolutely beautiful: Perched high atop the Potomac River surrounded by lush, emerald green forested hills rising above the valley, you'd never think you were just an hour or so outside of DC. We had a 10am appointment to white water raft--just Eamon, Nora, and I. (Rafting is recommended for kids ages 5 and up, so Mark stayed back with Nell.)
I thought we'd simply be floating along the calm Shenandoah River, but once we strapped on our helmets and life jackets, I knew we were in for a bit more adventure. My only other experience white water rafting is in the Snake River in Jackson Hole and the Youghiogheny River in West Virginia, so I was holding my breath hoping that I wouldn't have to brave those fierce rapids while trying to keep my little ones safely in the boat. Fortunately for all of us, the rapids were fairly tame--the most extreme being a class 3--and we survived unscathed. I was so proud of Eamon, at 7, for paddling almost the entire way and relieved that Nora, at 5, was able to chip in, too. But she spent most of her time lounging in the middle of the raft and asking questions of our fearless guide, Erica, keeping all of us entertained.
While we paddled away, Mark and Nellie explored the Adventure Center, taking a short hike down to the river where they spotted our rafting crew from a lookout. There's also a giant bouncy pillow for kids (and adults), which we all tried out once on dry land. A yummy lunch by Rolling Smoke BBQ followed, and then we quickly changed and pointed our car west for the next activity: Great Country Farms.
Nestled in the Blue Ridge Mountains in Bluemont, Virginia, this 400-acre working farm is a sweet spot for families. A giant dairy cow welcomes visitors at the entrance, and for a $10 fee ($8 per child), you can roam around and play 'til the cows come home. Our kids were thrilled to ride the cow train--a series of mini cars painted like cows that circles the farm--and hop from playground to rope swings to soaring slides made out of wide PVC piping to a labyrinth -like maze. Plus there's the usual farm stuff: U-pick-em fruit and animals to ogle. Even under gloomy skies and a slight drizzle, we spent a couple of hours exploring and playing. Before we left, Eamon made sure to pick up a few peaches for the road. So fresh and delicious.
With the sun setting (and the brewery closing), we made our way west for our resting spot for the night: The George Washington Inn, in downtown Winchester, VA.
Originally constructed in 1924 and restored after a $30 million renovation, the George Washington is gorgeous. And on the eve of the fourth of July the entire hotel was festooned in American flags and red, white, and blue accents. The kids leapt around our room with glee, especially after discovering the milk and cookies left for us by the hotel staff.
While the evening plans called for a viewing of Finding Dory at the Family Drive-In Theatre in Stephens City, our little ones were too tuckered out to make it to the 9pm start. They were lights out long before we were even set to leave. So I guess we'll just have to head back for that someday soon!
The next morning, I woke up early and ran over to a local 5K about a mile away from the hotel. I've done 5Ks on every 4th for the past three years and didn't want to stop my streak. Having no idea about the course (and admittedly a little tired after our adventures the day before!), I soon found myself rolling through the hills of Winchester and Shenandoah College. Not easy! But I snagged 2nd overall and managed to run back to the hotel, shower and change before bringing the family back for the awards (a cool American Flag Buff...love it!).
By that time, the overcast skies had lead way to gray clouds and the rain began falling as we indulged in an amazing brunch at George's Food and Spirits, located in the hotel. We were determined to continue on to Day 2 of our adventure, but the weather--and an unexpected flat tire--threw a wrench in the plans. So we let the kids have extra time in the indoor pool, a pristine spot set to look like a Roman Bath, before heading home on the spare tire.
With two activities checked off on our Bucket's Buddy list, the kids are excited to continue the adventure. Which we'll do as soon as we can make our way down to Bryce Resort--and beyond--for a day-trip! Stay tuned for Part II...
--Sarah